Elegant sparkling styles that'll have you shimmering from all angles when you walk down the aisle.
PUBLISHED: JUNE 5, 2023
AUTHOR: BELLA COUTURE® FINE JEWELRY
EARRING MODEL: JANE BORDEAUX
Many bridal looks might be all about the dress, however, nothing brings an ensemble together quite like elegant accessories. Headpieces, shoes, and the veil all matter and are as equally important as the fine jewelry. Aside from engagement rings or wedding bands, a breathtaking pair of earrings (petite small or bold and runway worthy) make for the the absolute perfect finishing touch. We are designers who create classy and elevated baubles fit for every every occasion and any kind of wedding, whether a formal affair or evening sunset beach nuptials. From classic diamond studs and exquisite natural pearl dangle drop gems to modern huggies or larger boho statement designs, these are some of our best bridal earrings to wear while saying "I do..."
SHOP ALL BELLA COUTURE® EARRINGS [Click Here]
#1. (NEW) BELLA COUTURE LORRIA Gorgeous Fine 1/6 CT Diamond Freshwater Cultured Pearl 14K White Gold Filigree Dangle Drop Post Earrings
- $695 -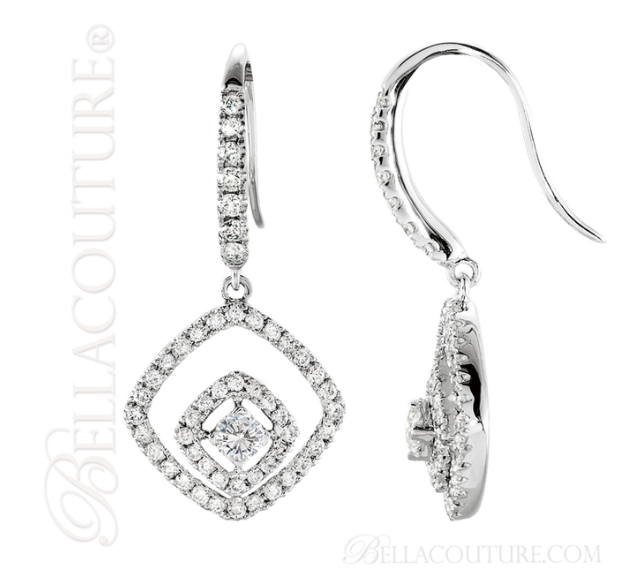 #2. (NEW) BELLA COUTURE HANNAH Gorgeous Fine 1 CT Diamond 14K White Gold Double Dangle Drop Earrings
- $1295 -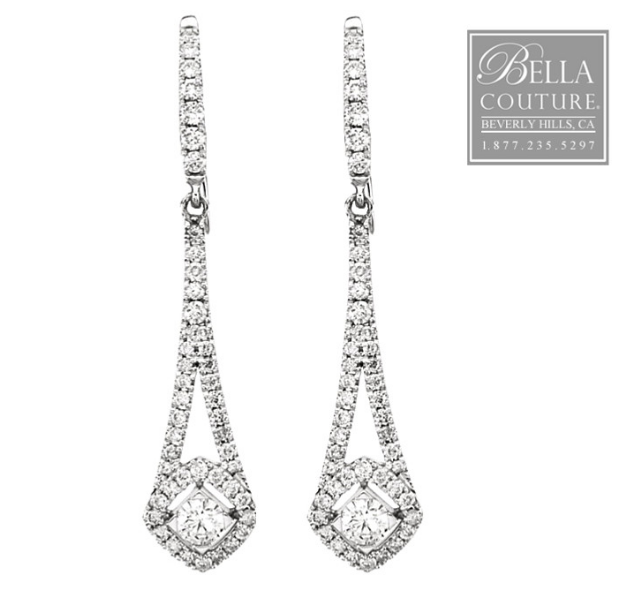 #3. (NEW) BELLA COUTURE De LANG Fine 3/4 CT Diamond Earrings in 14K White Gold
- $1500 -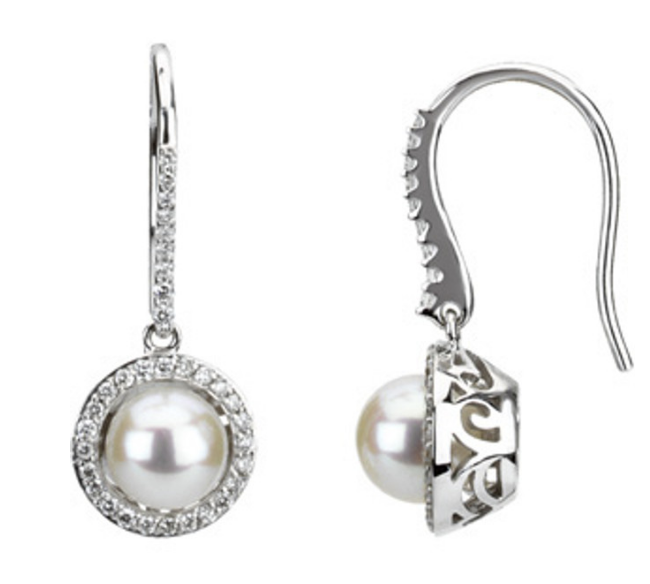 #4. NEW BELLA COUTURE ® Filigree Diamond Cultured Freshwater Cultured Pearl Earrings
- $1,100 -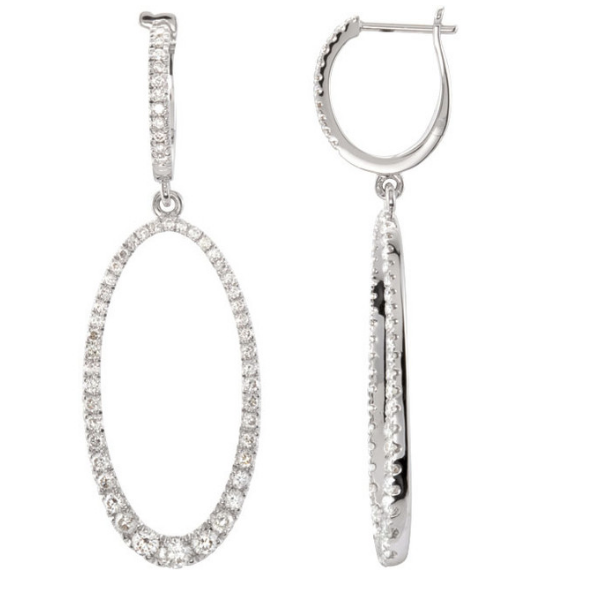 #5. (NEW) BELLA COUTURE Pave Diamond Oval Silhouette 14k White Gold Dangle Drop Earrings (1 1/4 CT. TW.)
- $2,100 -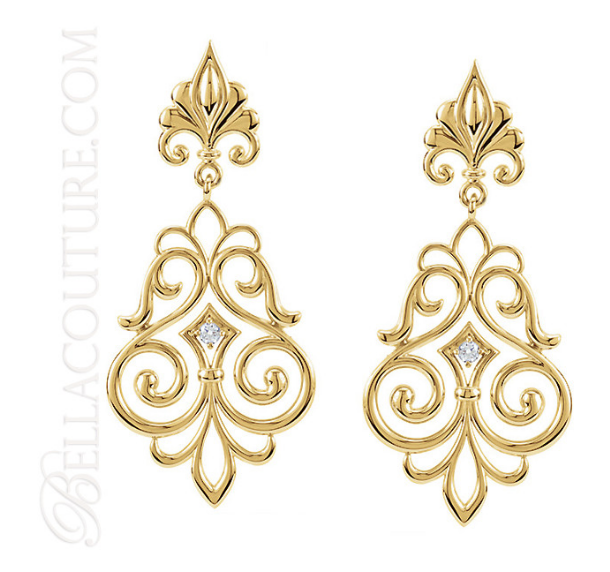 #6. (NEW) BELLA COUTURE FINE HAUTE COUTURE FLEUR-DE-LIS DIAMOND CHANDELIER FILIGREE DANGLE DROP 14K YELLOW GOLD EARRINGS
- $879.99 -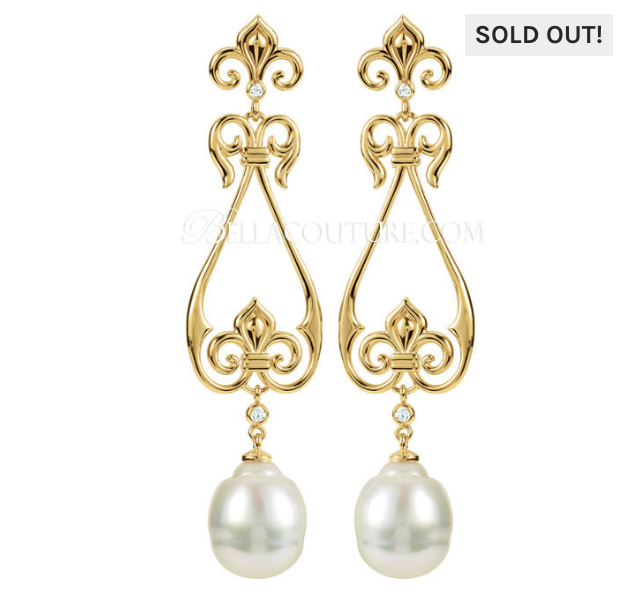 #7. SOLD OUT! - (NEW) BELLA COUTURE FINE HAUTE COUTURE FLEUR-DE-LIS WHITE 11MM SOUTH SEA CULTURED PEARL DIAMOND DANGLE DROP 14K YELLOW GOLD EARRINGS
- $1195 -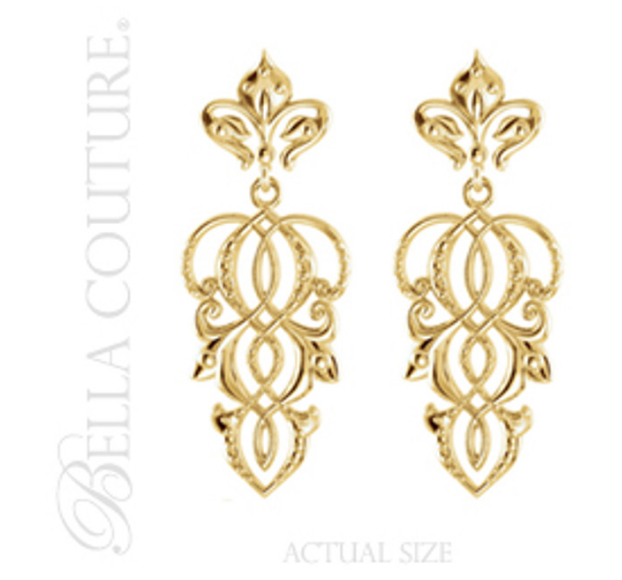 #8. (NEW) BELLA COUTURE FINE FLEUR-DE-LIS FILIGREE DANGLE DROP EARRINGS in 14K Yellow Gold
- $595 -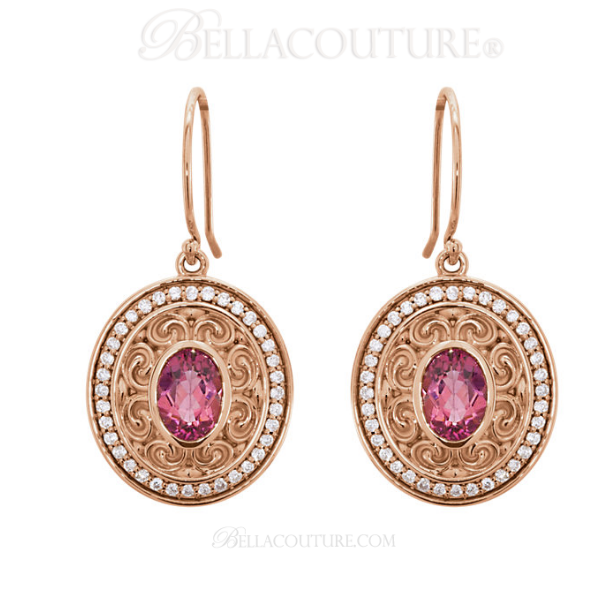 #9. (NEW) Bella Couture Gorgeous Genuine Pink Tourmaline 1/3CT Diamond 14k Rose Gold Dangle Drop Earrings
- $1595 -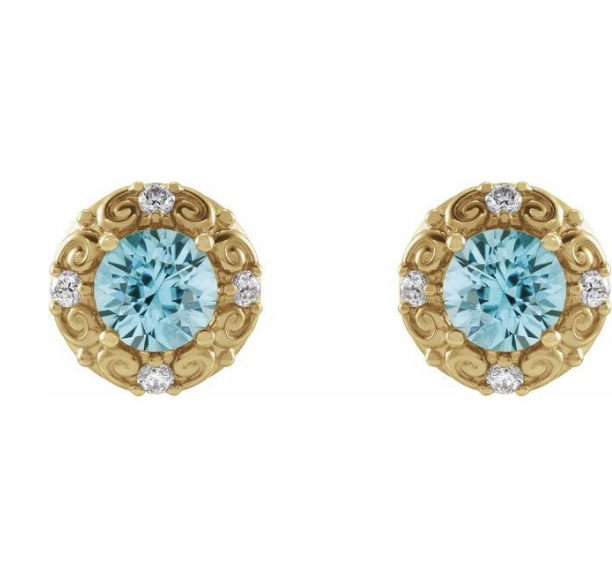 #10. (NEW) BELLA COUTURE ROYA FINE 1/6 CT DIAMOND 5MM .75 CT NATURAL BLUE ZIRCON 14K YELLOW GOLD POST EARRINGS
- $795 -