Live Chat
LIVE CHAT
Chat now with a new fine jewelry, antique fine jewelry or antique expert.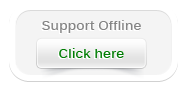 BELLA COUTURE® LIVE CHAT Enables you to receive immediate responses to your questions by interacting with our knowledgeble Bella Couture® Customer Service operators online 24/7.
How does BC® Customer Service LIVE CHAT work?
If you can not find the answer to a question on our web site, please select and click the "LIVE CHAT" text or image. A smaller pop-up window will appear prompting you for your name and your question. When you are ready for help, you may start a chat session and you'll be connected in real-time instantly to a live Bella Couture® operator who can assist you right now.
When are Live Chat agents online?
Bella Couture Live Chat agents work during and after business hours. If one of our Live Chat agents are available, the text and icon will read, "Live Chat Online". When our agents are offline, you will see the "Live Chat Offline - Leave a Message" image. We invite you to leave a message which will be responded to promptly on the same day.

How can you see what page I'm on? Are you inside my computer?
No. We do not have access to your actual computer. We are only able to see the name of the city where you are accessing Live Chat from and the current page you are on so that we can assist you in the fastest, most efficient way possible. By seeing where you have been on our site and what page you are on, we have a better understanding of the context of your question so that we can quickly provide an answer. We can not see or know anything personal about you, except the state you live in.

What happens after the chat?
You can request a transcript of your chat to be emailed to your email address for later reference – it will include any helpful links the operator shared with you. You can also take a quick survey , including a star rating option to let us know how we are doing, if your LIVE CHAT operator was successful in assisting you or to help us provide better service.
Is Live Chat secure?
Yes. When SSL is enabled, all chat messages are transmitted over the secure 256-bit SSL encrypted connection, preventing unauthorized parties from reading your live chat conversations. Our Live Chat encoded chats in 256 bit SSL (Secure Socket Layer), is the highest and leading security protocol on the Internet. SSL encryption ensures the privacy of your chats by encoding them as they are transmitted over the Internet. When SSL is enabled you can be sure your conversations with us are 100% secure.
Can I securely provide my credit card in the Live Chat window?
Though we rarely request this, yes, absolutely. No need to worry as the chat sessions are 100% secure. However, if you request the LIVE CHAT transcript to be emailed to you, please keep in mind any information you entered will be included in that email. Therefore, if you sare your computer with family members, friends or office members, we suggest you may concider deleting the transacript once you have gathered the information needed. Or print the chat transcript and simply blacken out any details you you desire to keep hidden.

What company provides Bella Couture Live Chat services?
Our Live Chat service is provided by ProvideSupport, the world's leading, highest customer satisfaction rated, provider for LIVE CHAT services, including customers such as Alexa, Florida State University, Major Hotel Chains, thousands of top rated worldwide websites and more.
We thank you for shopping BellaCouture.com. LIVE CHAT with us now, we are here and always happy to assist you.
Warm Regards,

Cecilia C.
Business Solutions & Product Sales Director
Text Us For Instant LIVE CHAT: 1(310) 487-2373